No matter what cable provider/ Netflix/ Hulu/ Amazon Prime/ whatever you're supporting this holiday season you'll be sure to find classic holiday films in the lineup.
If you need to make sure you're not missing a favorite, double check our Holiday Movie Check List here:
Classic Holiday Movies Check List 2016
The Bishops Wife/ Cary Grant
It's a Wonderful Life/ Jimmy Stewart
And don't forget your favorite tv Christmas episodes…. because nothing says Christmas like a  dead tree.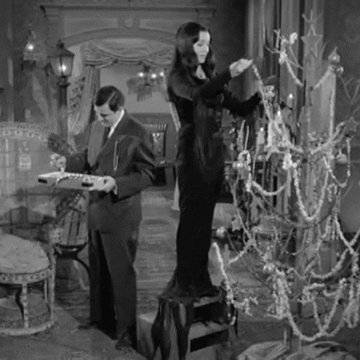 Addams Family Christmas